daqplaner
Visual DAQ DaqPlaner - Heat Map Generator - Desktop Software
Data Acquisition (DAQ), Two-Dimensional Data Analysis, Time-Series Analysis.
DaqPlaner is an advanced data acquisition (DAQ), heat map generator, and spatial analysis software.
It can be used to manually input, or to acquire data from external data sources, and to continuously map gradient charts and other spatial charts of rectangular data zones.
Easy to use: Specify data layout and data source; and it is done.
It can also be used for the live and historical time-series analysis of data.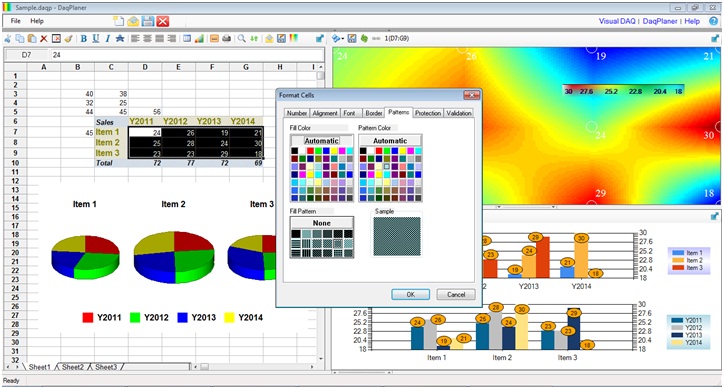 ---
DaqPlaner Homepage | Help | Free Download | Contact
---